How can a person with one email manage multiple businesses?
If you need to invite one person who owns/manages multiple companies to your portfolio you can use the same recipient email each time and then also enter the Business Name (Company Legal Name) for each company they will manage.
When your customer joins your platform and enters their email they will be presented with a menu of the invited company names to choose from when creating their account.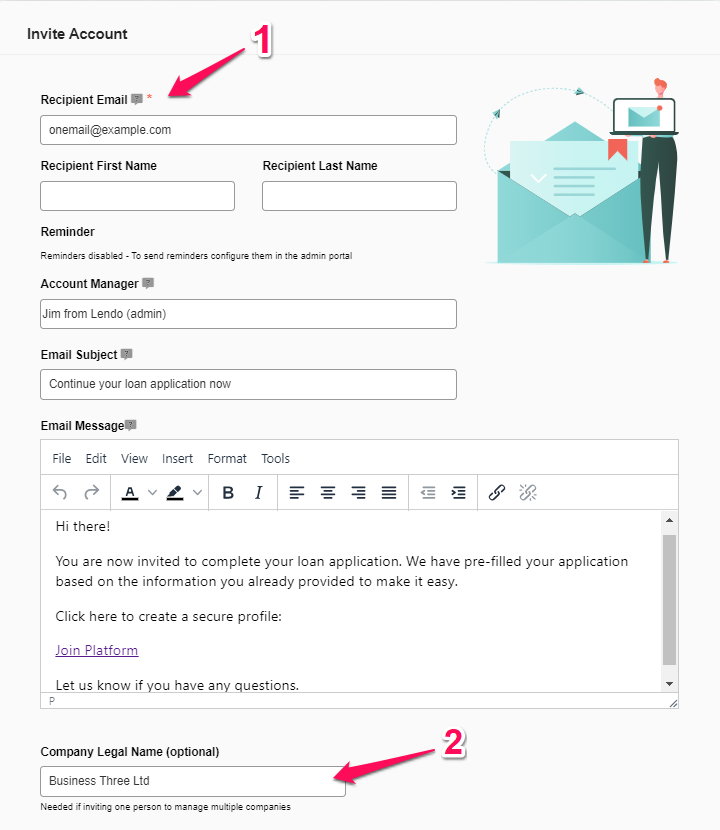 Each account is separate from one another and will be assigned its own domain name to login.