We'd like to help you better by giving you additional functionalities so that requesting for support, suggesting a new feature, and reporting a bug is easier and faster.
By accessing our help center, you can:
See a list of all the tickets you've requested

Change the status of tickets and mark them as resolved, or re-open them if you're still having the same issue.

Track the full history of each ticket, including your comments, our comments, and the status changes of the ticket.

Customise your email notifications by turning on/off notifications for certain tickets.
How to sign up
Step 1: Sign up using this link. Please enter your work email.
It is important that if you have previously submitted any ticket to us, please use the email you use to follow-up and reply to those tickets. Our help center will automatically link those tickets to your account so you can see all the tickets from both before and after you signed up for an account.
The screen should look like this. After entering your work email, click "Send link". The portal will send a link to your email.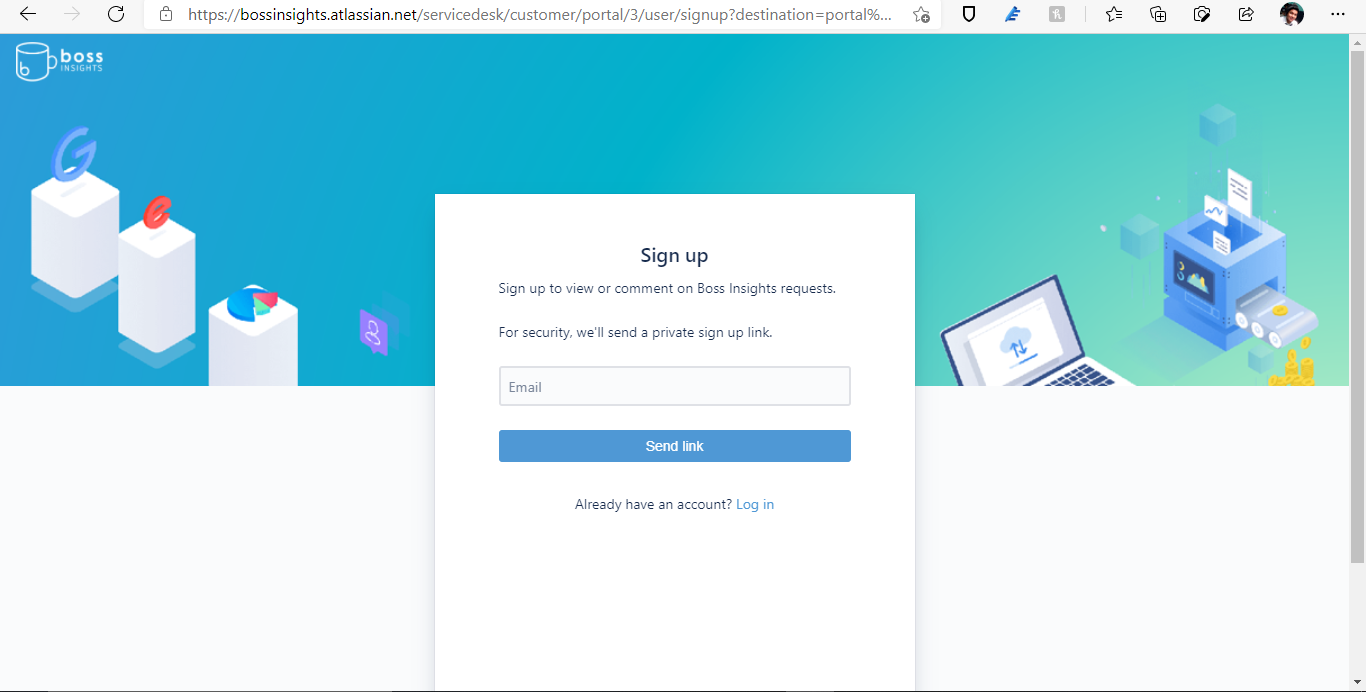 Step 2: Go to your work inbox and find the email we sent. The email comes from jira@bossinsights.atlassian.net and should look like the screenshot below. If you don't see the email in your inbox, please go to your Spam/Junk folder.
On the email, click "Sign up".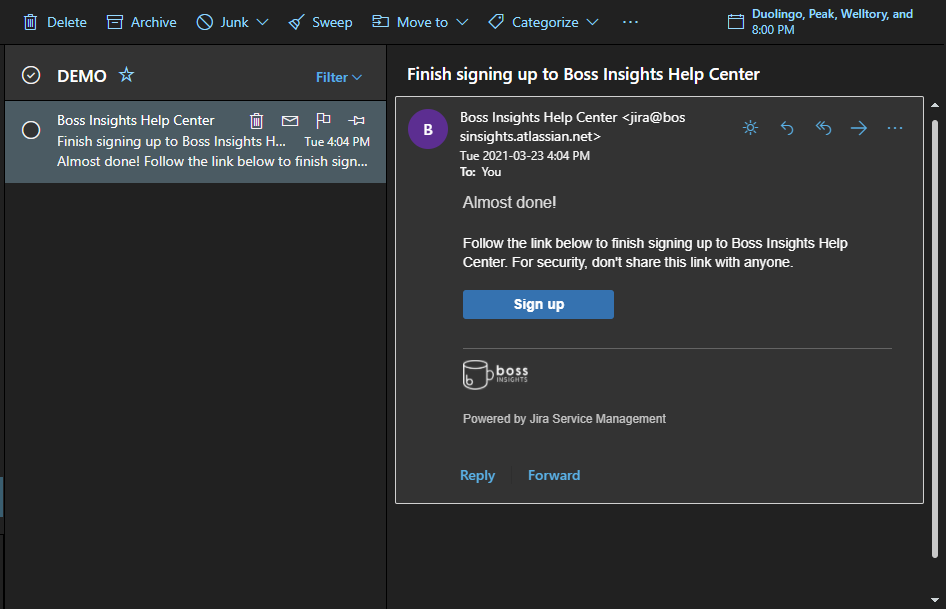 Step 3: Upon clicking the Sign up button on your email, you will be sent to this page. Please enter your full name and create a strong password.
Our portal will show you the strength of your password and we suggest creating a "strong" to "very strong" password. We also recommend saving the password to your browser or your password manager if the computer you are using is accessible only to you.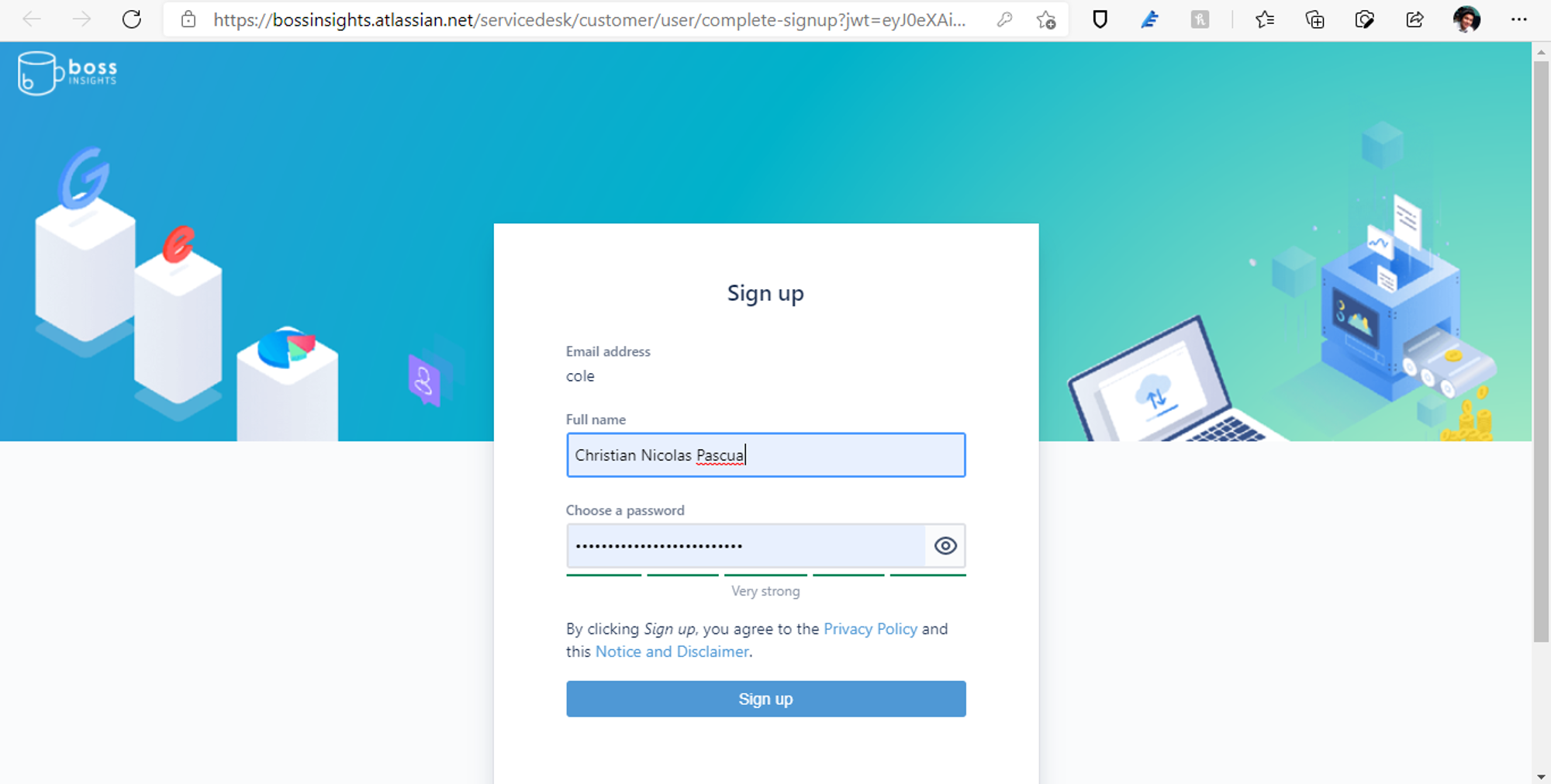 Step 4: After clicking "Sign up", you will be redirected to the portal. As you can see below, the page looks similar to when you access bossinsights.com/support, but with the addition of the "Requests" button on the top right.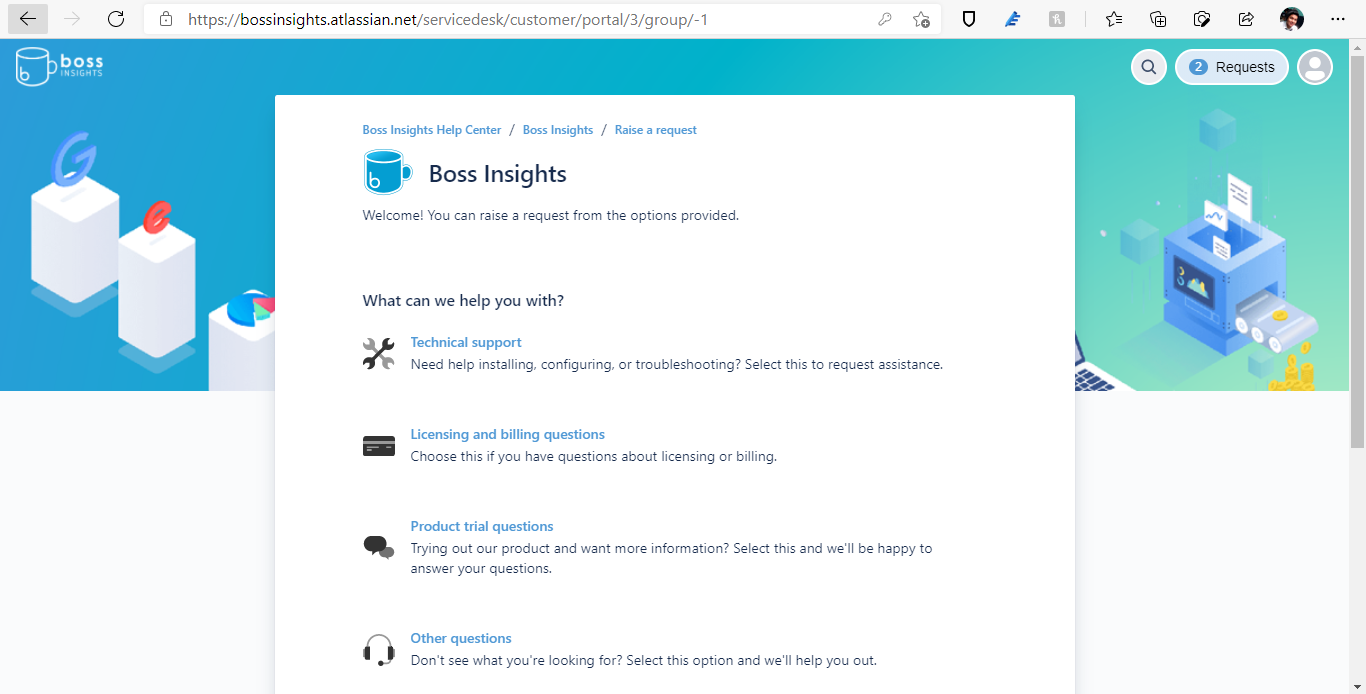 You have now successfully signed up for our portal.