We offer a collection of widgets and charts that are available for use on your dashboard through the Portal. Each of these widgets or charts can be added under their respective tabs of either Accounting, Banking, Commerce, Insights, Taxes, or Payroll. Please use the navigation to right of this page to view a specific widget or chart.
Overview
Widgets and Charts are compact components of our interface that allow you to access and view data at a glance. They are found on the Dashboard which can be customized to display your choice of widgets.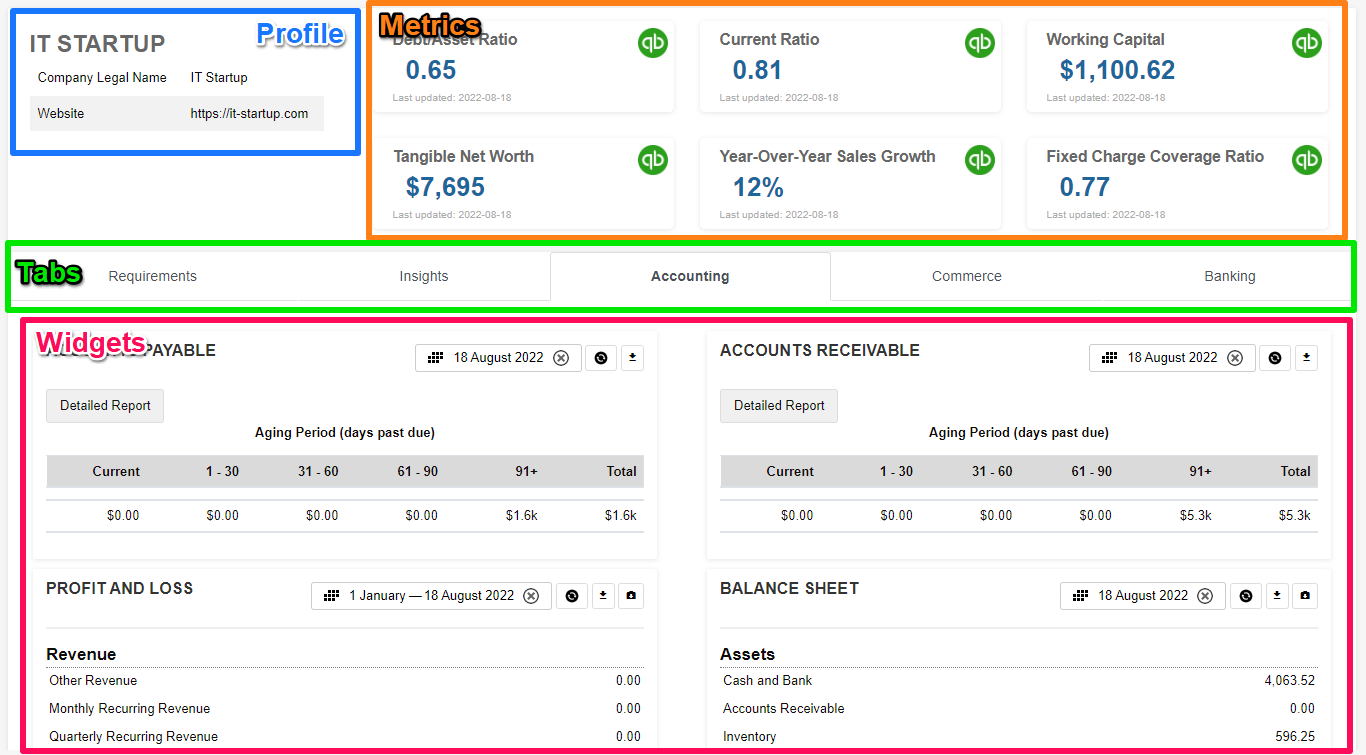 Accounting
Custom Charts
Sometimes there isn't a one fits all option and so for maximum flexibility, we offer the ability to create custom charts to be displayed on the dashboard. For chart configuration options and a tutorial on creating custom charts, please see Metrics Cards & Charts Configuration. See below for a few examples of custom charts.